Museum and park passes may be checked out by Vermont patrons with a current account.
Patrons signing up to get a library card may not take a park or museum pass as one of their first items checked out. They may take out a pass only when the 3 item probation period is satisfied.

Patrons coming from out of state must submit a $20 cash deposit before taking a pass. This deposit will be returned when the pass is returned on time to the library. Out of state patrons may only take one pass at a time.

Passes are checked for 3 days at a time.

Overdue fees are $10.00 per pass per day.

Lost passes cost $25.00 to replace.

Patrons may reserve passes in advance, in person or over the phone. In order to make all of our passes available to as many people as we can, we ask families to limit their reservations to twice a season.

Passes may be returned inside the library during operating hours, or outside in the book drop inside an envelope.

Passes are good for free or reduced admission (most are for 2 adults /2 children, but can vary by site). Details available at the front desk or by calling 802-422-9765. Book ahead as they often go fast!

For hours and information on sites please click on the links above.

Policy updated by the Library Board of Trustees August 2018
Passes to borrow at Sherburne Memorial Library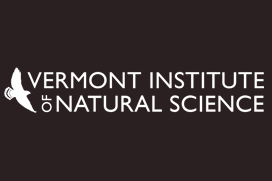 Vermont Institute of Natural Science
VINS' mission is to motivate individuals to care for the natural environment through education, research, and avian wildlife rehabilitation.
Our programs and services engage and instill in people of all backgrounds a desire to care for the wildlife and diverse natural habitats they encounter in their daily lives.